The Partnership Lever
Alfred Lua / Written on 01 May 2020
Hello,
Last week, I tweeted | about how distribution is more than just marketing and sales. Partnerships are an example. I want to elaborate on that in this week's essay.
Let's take a look at how companies like Netflix, Zapier, Intercom, and Shopify have used partnerships in different ways to reach more people, enhance their product, and acquire more customers.
---
Netflix: The century-old partnership model
Netflix is a modern-day example of the partnership and distribution model that has been around for centuries.
As early as the 1900s, studios and distributors have been using this model. Studios, such as the Walt Disney Studio, created films and partnered with distributors to, well, distribute the films. Studios have the content and want reach. Distributors have reach but need something to sell. Win-win.
Netflix's technology has enabled it to become a powerful distributor. While most of us are stuck at home and unable to go to the theaters, guess where we go for new films to watch?
But as powerful as its technology is, Netflix is nothing without the content on it.
The content you find on Netflix are mostly from its partners. [1]
For example, Netflix recently partnered The Pokémon Company International to show Pokemon Journey: The Series exclusively on Netflix in the US. It highlights three key concepts of partnerships:
First, this partnership created a win-win situation for both Netflix and Pokemon. This part is straightforward: Pokemon is providing the content to Netflix while Netflix is providing the distribution for Pokemon. Netflix can keep its subscribers satisfied with new, exclusive content. Pokemon is essentially reaching the 180 million Netflix subscribers directly.
From what I understand about the world of licensing, there would be a contractual agreement between the two companies about the licensing fee, any form of profit-sharing above a certain threshold of revenue, and what each company has to do for this partnership.
Second, how much a company benefits from a partnership is dependent on the negotiating power of each party. Say, if Netflix came to me and want to create a documentary about my life (I have no idea why they would but I'd be honored), they can dictate pretty much any terms they like because I have no bargaining chips at all, besides my story. I'd probably have to do most of the work while getting less than proportional share of the reward.  On the other hand, Pokemon is the world's highest-grossing media franchises with a strong fan following since 1996. I imagine the deal to be more balanced.
(Fun fact: You have to pay Adobe to be its partner!)
Third, the partnership will enable them to reach more people than they would themselves. While Netflix is providing distribution for Pokemon (180 million subscribers), Pokemon is also providing distribution for Netflix. Pokemon is also spending on marketing to ensure the success of the show in the US. This is why it's important to have the contractual agreement so that both Netflix and Pokemon would play their part in promoting the show.
Pokemon announced this partnership on their social media and YouTube channel. For context, Pokemon has...
While the numbers might "pale" in comparison with Netflix's, it is enabling Netflix to reach people outside of its current customer base. Partnerships aren't just about the size of your partner (even though having a partner with more reach is better). It is also about reaching potential customers that would not usually hear about you through your own marketing.
We can see these three aspects present in the partnerships by Zapier, Intercom, and Shopify.
Zapier: Partnerships as the core product
Zapier is, loosely put, like the Netflix of software.
Zapier is a web application that lets you connect many other apps and automate your work. A zap (the name for a workflow in Zapier) is simply a trigger and the action.
You can currently use Zapier with more than 2,000 applications.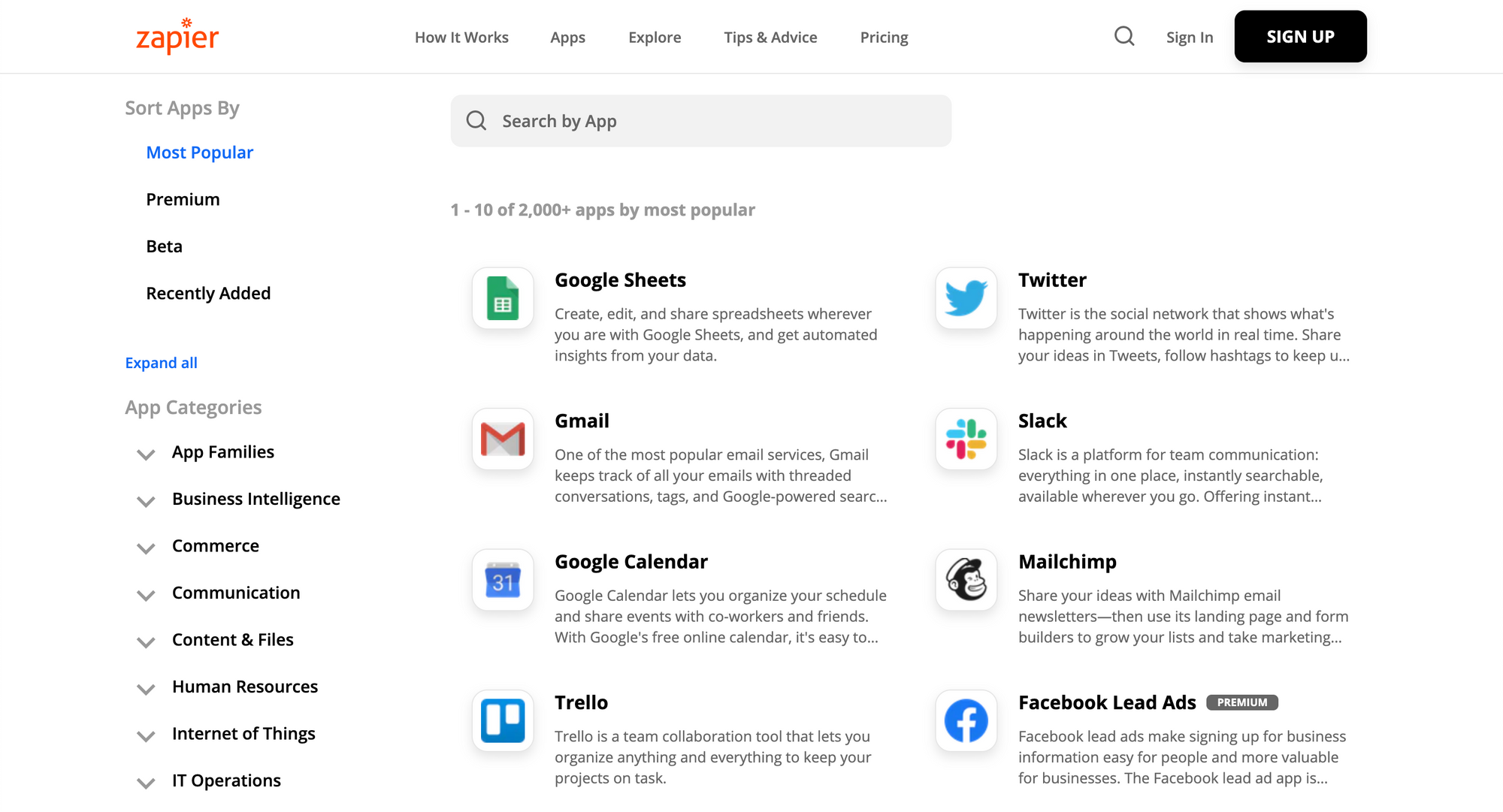 All these partnerships (or integrations) make the core product of Zapier. Zapier is "just" the technology that lets you automate tasks across multiple applications. Without the other applications, you cannot do anything with Zapier.
Applications to Zapier is like content to Netflix.
Like Netflix and Pokemon have a contractual agreement to market the Pokemon show, Zapier expects the partner's marketing team to help promote the integration.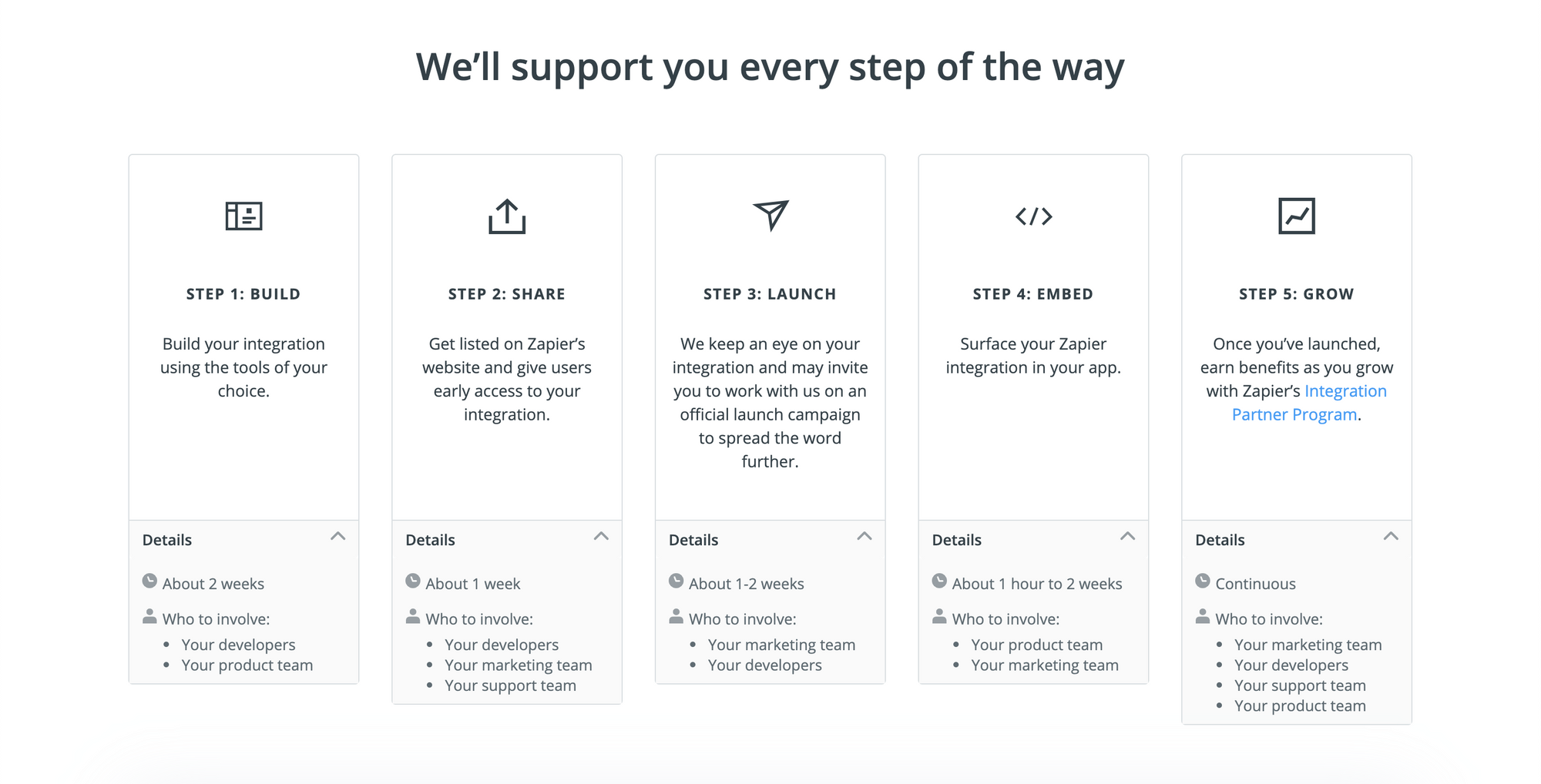 Notice how your marketing team is expected to be involved in almost every step. We can see the three concepts of partnerships with Zapier:
Win-win and extended reach: Zapier's product becomes more valuable, and it taps into its partners' audience. The partners' app also becomes more valuable because its users can now extend the use with others apps.
Negotiating power: With more than 2,000 apps and three million users (as of 2018), it has more bargaining power than most other companies. Its partner program even specifies the benefits that their partners would get, according to the number of people using the integration.  
Zapier likely had lower bargaining power at the inception of the company and had to do more work to convince partners to integrate with them. But once Zapier has reached a tipping point–a threshold of users or applications–the balance of power shifted. Zapier can then demand partners to contribute more to the partnership.
Founded in 2011, Zapier passed one million users by May 2016, two million by January 2018, and three million by December 2018.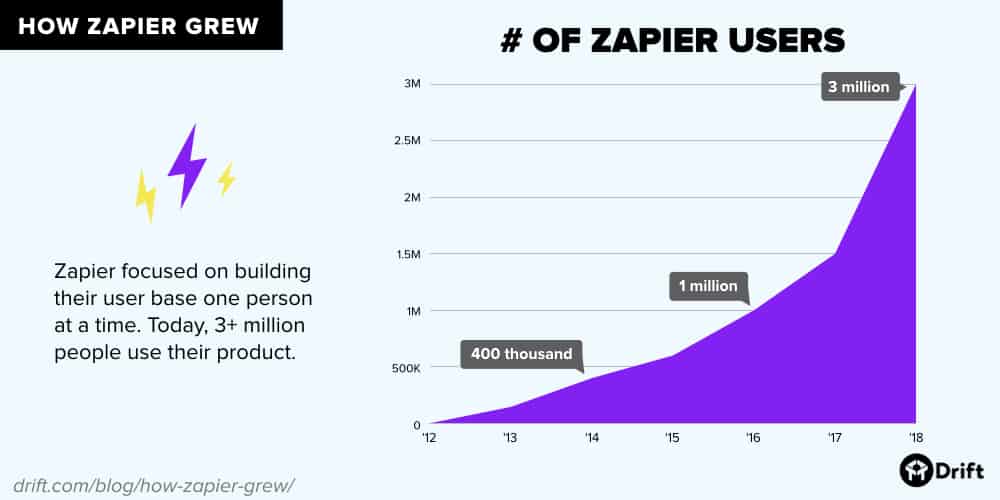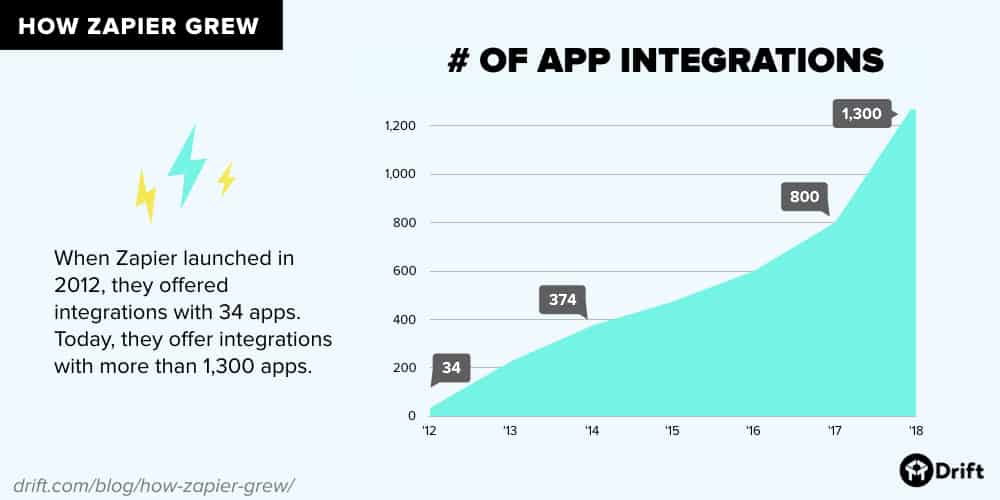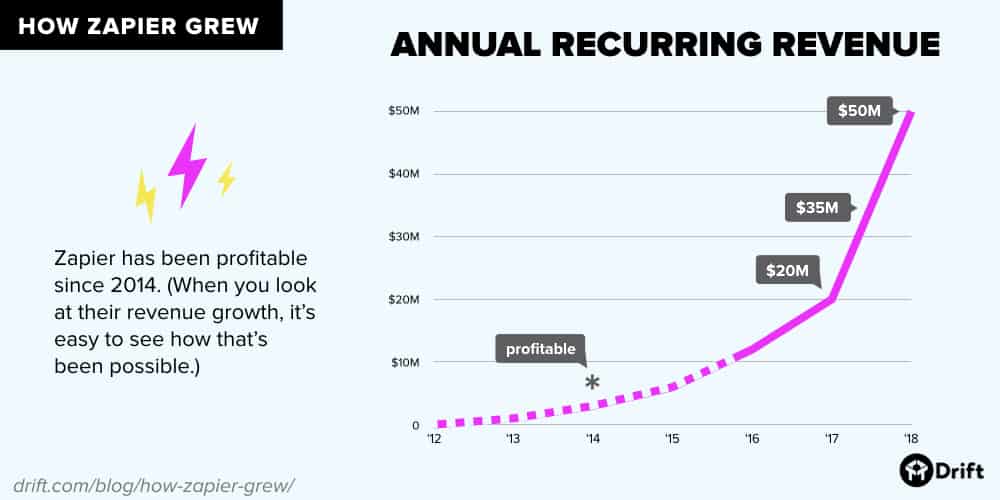 Intercom: Partnerships as an extension
Intercom uses partnership a little differently.
Intercom is a business messenger app that you can install on your websites or within your web application so that you can connect and help with your customers more easily.
Unlike Zapier or Netflix, Intercom's core product is not partnerships. But partnerships extends the capabilities of Intercom's messenger app.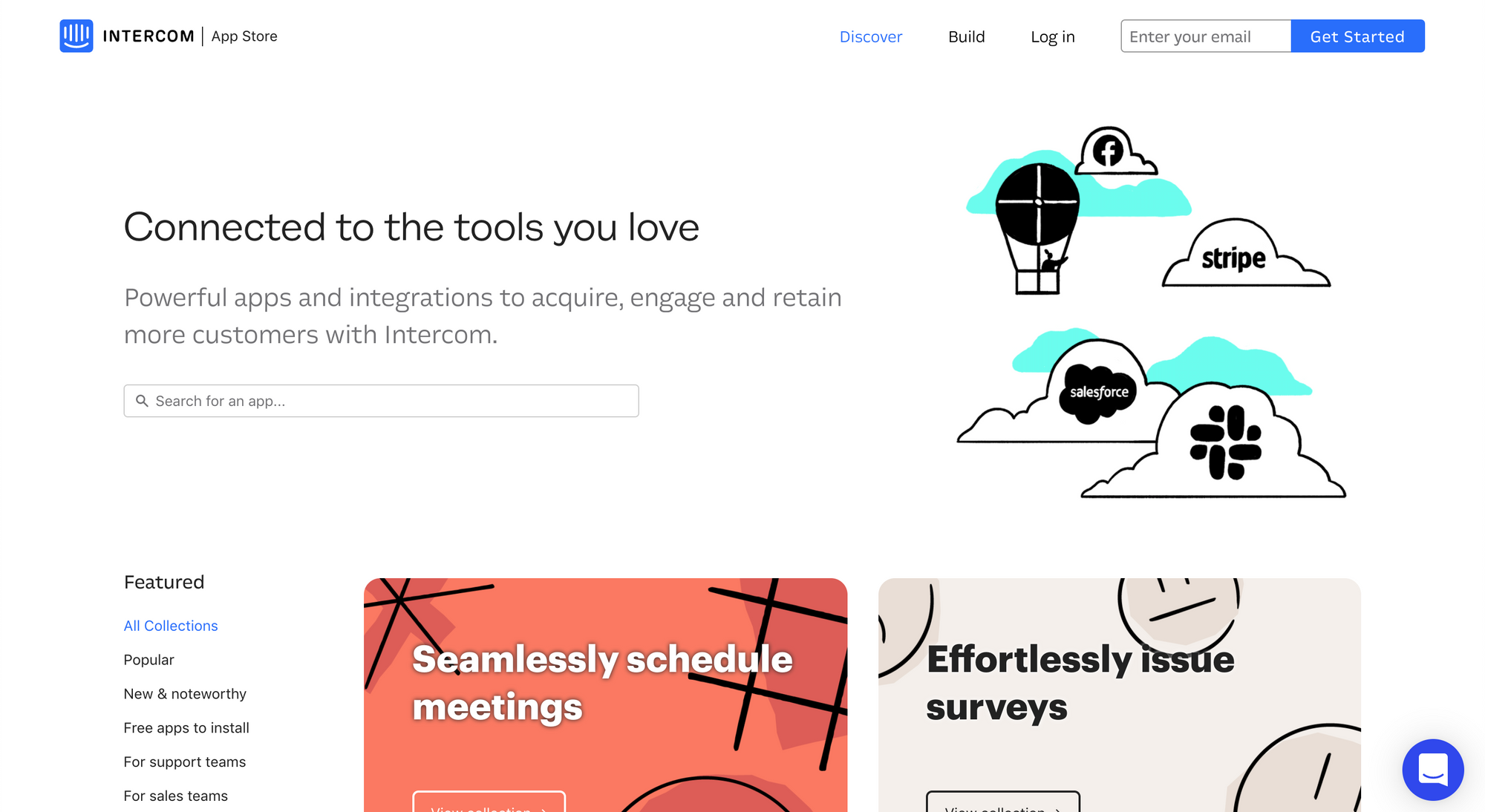 For example, Intercom has partnered with Segment (a customer data platform) to create an integration between the two products. One of the benefits is that by connecting Segment to your Intercom account, the data you collect via Segment (e.g. how your users interact with your websites and apps) is usable in Intercom.
Again, we see the three concepts of partnerships:
Win-win and extended reach: Both Intercom and Segment extend the capability of their product while tapping into each other's audience. The integration is listed on both Intercom's and Segment's integration directory.
Negotiating power: Some of the integrations are built by Intercom while others are built by the respective companies. For example, the Salesforce integration is built and maintained by Intercom, probably because the integration benefits Intercom more than it does for Salesforce. On the other hand, the Zapier integration is built and maintained by Zapier.  
Shopify: Partnerships as a sales and support team
Shopify uses partnerships a bit differently again.
Shopify has an official partner program that includes many different types of partnerships. One that stood out to me is its development store referral:
Shopify Partners who develop Shopify stores for clients get a recurring commission as long as the client continues to pay for Shopify and the partner remains active (i.e. build another store, refer another client, or upgrade a client to Shopify Plus every 12 months).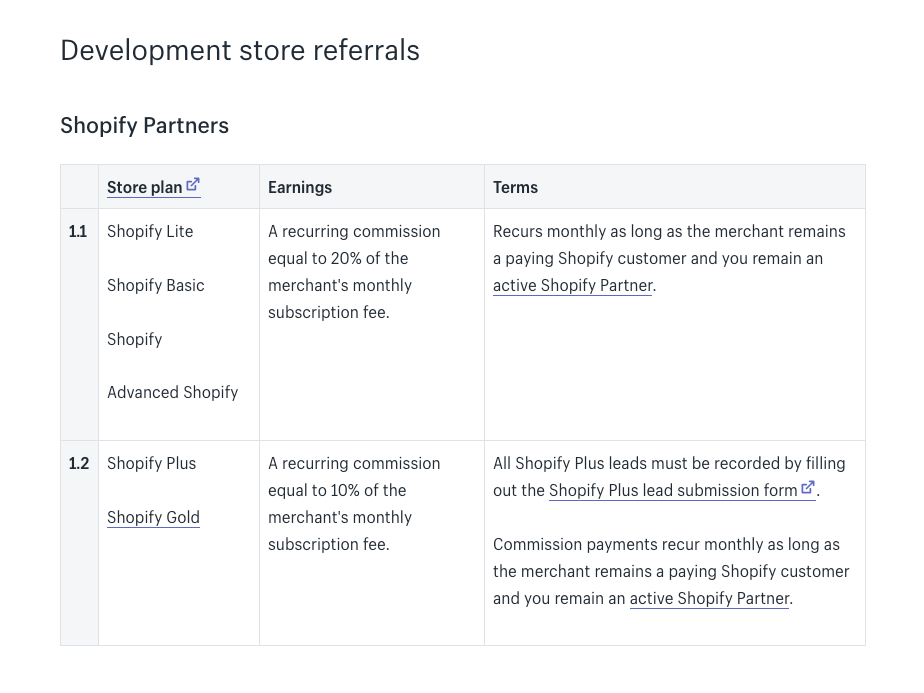 If a client subscribes to the $79 per month Shopify plan, the partner will get $15.80 every month (a 20% commission). If the client gets the $299 per month Advanced Shopify plan, the partner will get $59.80 every month.
Let's see the three partnership concepts at play again.
First, this partnership aligns the interests of Shopify and its partners. Its partners have an incentive to continue helping their clients with their Shopify store so that they can continue to earn the recurring commission. When the clients continue to subscribe to Shopify, Shopify earns.
Second, Shopify has most of the negotiating power in this partnership. Shopify has built up a strong brand name and better product than other e-commerce platforms. Even without this partnership, I believe most agencies would already recommend Shopify over other platforms. Shopify "only" has to pay a 20 percent commission while the agencies work hard to help Shopify acquire new customers and support them over the lifetime of their business.
(I imagine Shopify has worked out the unit economics here: at 20% commission, the cost of acquisition should still be much lower than the lifetime value.)
Third, Shopify and its partners are helping each other reach more people. For example, Shopify has a directory of "trusted experts" that can help businesses with things like setting up a store. Agencies gain exposure from Shopify's brand name.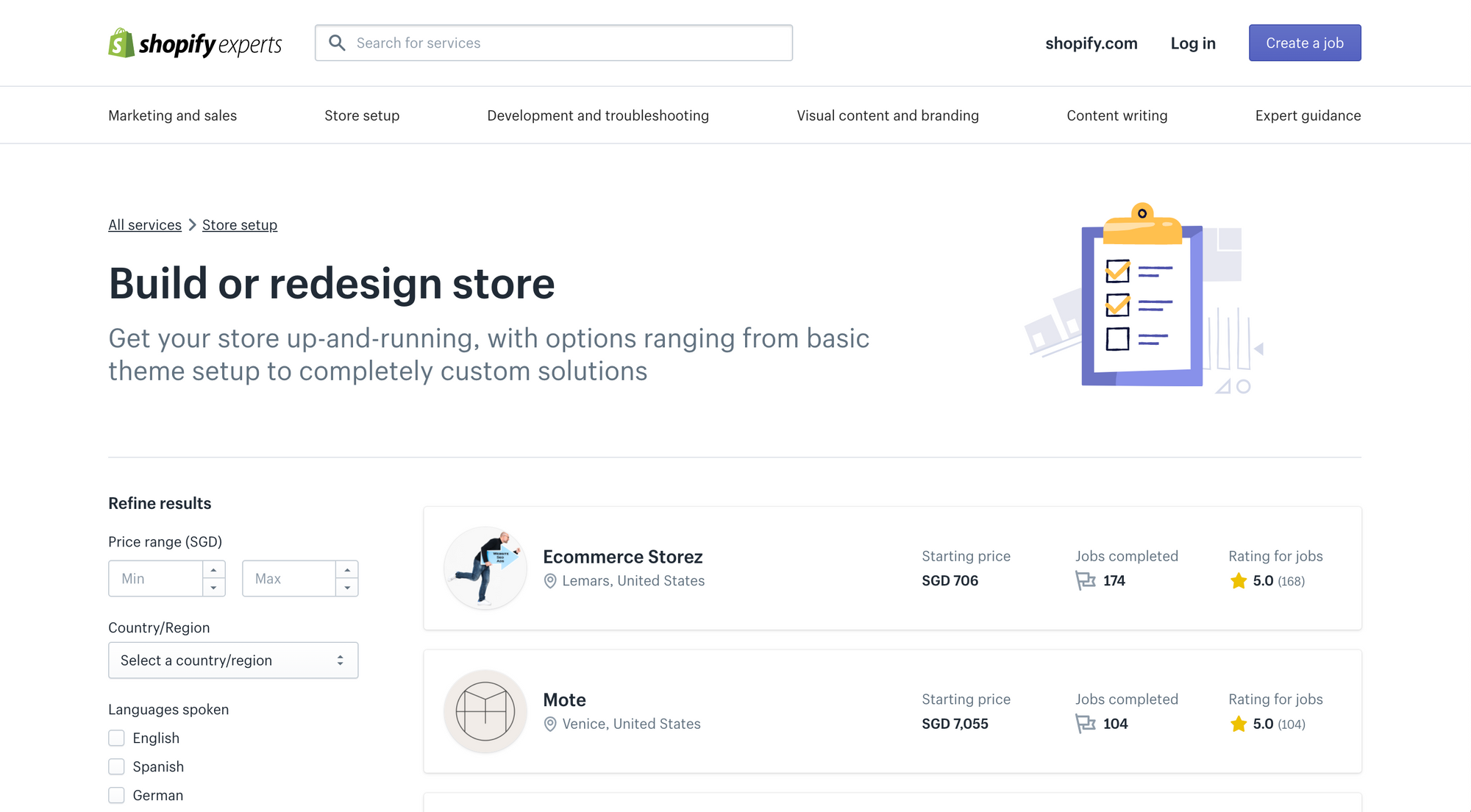 Even though Shopify invests a lot in marketing and sales, it has a diminishing marginal return. Business owners might block out Shopify's marketing because they know Shopify will always say it is the best e-commerce platform. But business owners might listen to agencies when they recommend Shopify because they are less biased. While they might earn a commission from Shopify, other e-commerce platforms, such as BigCommerce, also reward agencies for referrals.
The result?
The partners have referred about 24,500 merchants to Shopify in 2019 and more than 200,000 merchants (20 percent of its one million merchants) so far.
Is the future partnership-first?
"... we f**ked up"
Bob Moore, the co-founder of RJMetrics, texted his co-founder Jake Stein after learning Google had purchased Looker, their main competitor, for $2.6 billion.
RJMetrics had started four years before Looker and was ultimately sold to Magento for a much smaller amount (which is still quite an achievement, in my opinion). But what caused the magnitude of difference between the two companies?
Moore thinks it boils down to this:
Looker placed itself at the center of a massive ecosystem, while RJMetrics operated as a silo. They made other products more valuable, and we were where your data went to die. What felt like a strategic advantage — we were a one-stop shop, the only thing you would need—ended up being our downfall.
Looker focused on a niche—analytics and business intelligence—and partnered with databases and cloud hosting companies to extend the capabilities of its product.
RJMetrics partnered with no one and, hence, competed with everyone.
After the deal to sell RJMetrics, Bob Moore and Jake Stein spun out a part of RJMetrics into Stitch, a data pipeline company that focuses heavily on integrating with other SaaS tools and databases.
In 28 months, they grew and sold the company for $60 million.
Moore is now working on his third venture, Crossbeam, a data platform that helps companies build partnerships. And he strongly believes in the power of ecosystems and partnerships:
I learned a hard lesson: your place in an ecosystem of tech partners is just as important, if not more so, than the quality of your product itself. Marc Andreessen was right when he quipped that "software is eating the world." But in today's marketplace, ecosystems are eating software.
What do you think?
---
[1]: This has gradually changed in recent years. With the Internet, studios have been able to grow their own distribution channels. The most notable example is Disney and its direct-to-consumer Disney+. At the same time, distributors like Netflix are going into content production themselves to be less dependent on the studios. Disney and Netflix, who were partners previously, are now competing against each other.